American Coach RV Windshield & Window Repair / Replacement
We Replace and Repair Windshields For All American Coach RV Models
Alfa Auto Glass has been servicing all of Southern California since 1988. Our service is 100% mobile, which means we come to you. We service all RV makes and models.
Call (714) 323-2672 for a free quote today.
American Coach Models We Service
We can repair or replace the windshields of any of the following American Coach models:
Allegiance
Dream
Eagle
Heritage
Patriot & Patriot Cruiser
Revolution
Tradition 42G
American Coach Since 1991
American Coach started as a luxury division of Fleetwood in 1991. Since then their hallmark has been luxury & freedom. With this in mind we strive to take extreme care and bring your windshields back to factory showroom condition.
How Fast Can You Replace A Windshield On An American Coach RV?
We have trained experts with many years of experience. You will be surprised how quickly the windshields can be installed.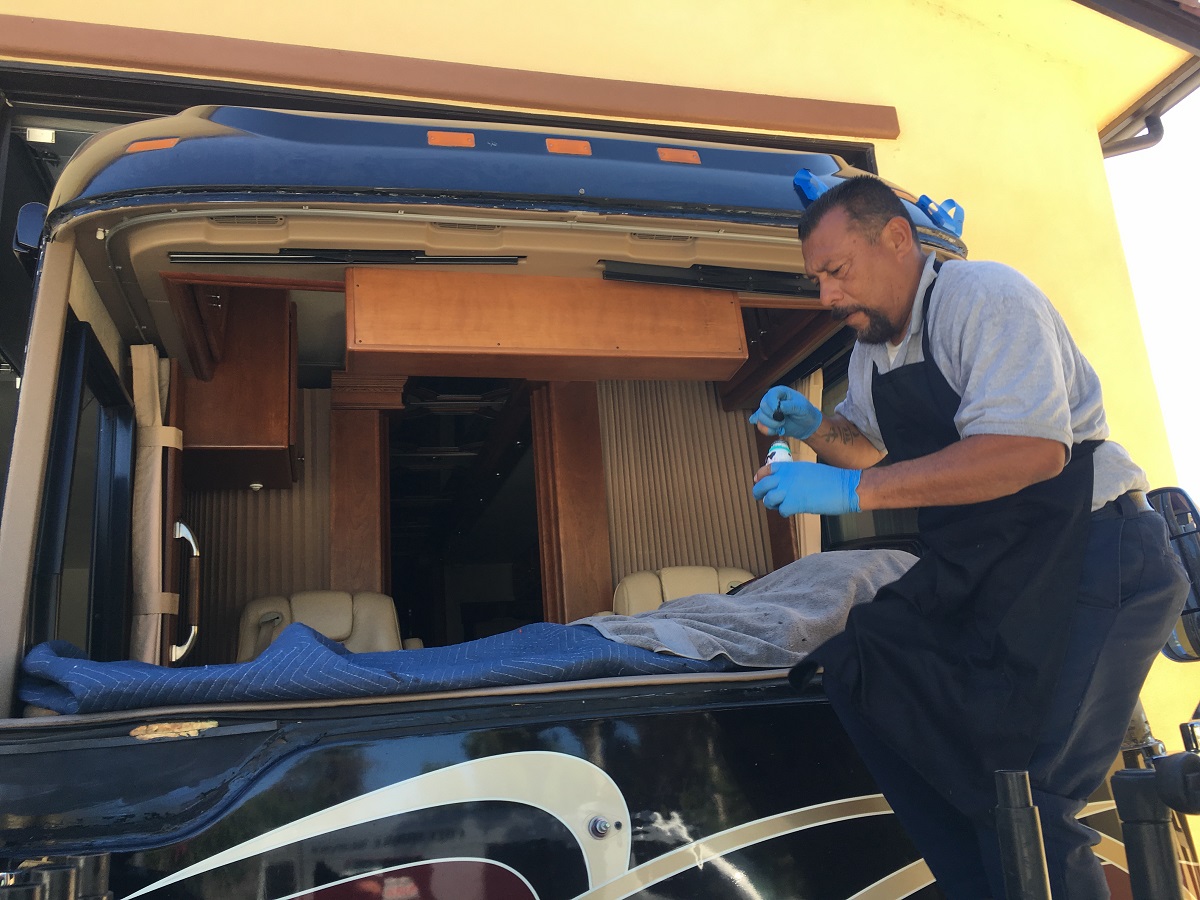 Working on American Eagle RV Replacement
Can You Replace The Windshield On An Old American Coach?
Not a problem. We have many years of experience with windshields on all American Coach models. We can work on all makes and models.
American Eagle RV Windshield Replacement
Can You Fix Chips And Small Cracks?
Of course we can! Sometimes, a windshield doesn't need to be completely replaced. We have a special process for filling cracks and chips that will help keep your windshield crack from growing.
Do You Take Any Insurance?
We work with all major insurance companies. We will work with your insurance company to help cover the cost of the replacement. We have years of experience in this industry and will get you the best prices.
Other Windows & Glass We Can Repair
We can also repair damaged or broken door windows, back windows side windows, passenger and driver side windows on your American Coach RV.
Additional Resources