Car, Truck, SUV, Van, RV Door & Glass Weatherstripping
Call us at (714) 323-2672 to get a free quote on vehicle door and glass weatherstripping.
We service all of Southern California. We're 100% mobile, which means we drive to you to replace weatherstripping.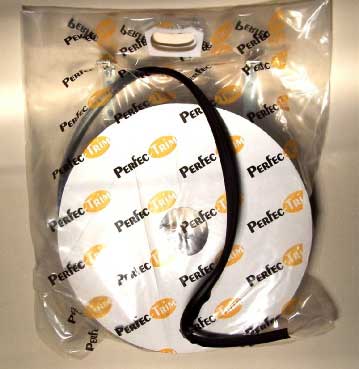 PerfecTrim Weather Stripping: one of the brands we routinely use.
Wind and road noise can be frustrating sometimes when we are traveling. Whether you are trying to listen to the radio or talk on the phone it is nice to have a door or window that fully shuts out the world. If you need a rubber weatherstrip or molding replaced or repaired call us for a quick price quote. Our certified mobile team can come to your location and have the replacement & repairs done in no time at an affordable price.
What's Car Weatherstripping for?
The main purpose of car weatherstripping is to keep out rain and moisture – even wind and airflow. There's a secondary function of weatherstripping that many people don't know about: it actually keeps your door vibration down.
When It's Time To Replace Your Vehicles Weatherstripping
When you doors shake when you hit a bump in the road.
Your car, SUV or van makes annoying rattling sounds while you drive.
When your windows let water or breeze in.
It's very common to have weatherstripping crack, tear or wear over the life of a vehicle. It gets a lot of abuse every day from slamming doors, heat, vibration. You can expect that any car over 10 years old will probably be in need of weatherstripping repair or replacement.
Car, Truck, SUV, and Van Brands We Service:
Acura
Audi
BMW
Buick
Cadillac
Chevrolet
Dodge
Ford
GMC
Honda
Hummer
Hyundai
Jaguar
Jeep
Kia
Lamborghini
Land-Rover
Lexus
Lincoln
Maserati
Mazda
Mercedes
Mini
Mitsubishi
Nissan
Porsche
Rolls-Royce
Subaru
Tesla
Toyota
Volkswagen
Volvo
How Long Can I Wait To Put Off Weatherstripping Repairs?
The main problem with bad weatherstripping is water. If water is seeping through your car, not only are you going to have rust problems, you're electrical components may get damaged. For instance, you may damage your electric windows or power locks – so it's something you really want to take care of fast. It's much cheaper to replace weatherstripping than it is to fix power windows and locks!