Isuzu Truck Windshield Replacement
Isuzu trucks are the unnoticed workhorse heroes criss-crossing Southern California. Dependable and highly functional, these little-engines that could deserve to be in tip-top shape. If your Isuzu truck needs a new windshield, please call us for a free quote or to schedule an appointment at: (714) 323-2672.
Alfa Auto Glass operates out of Southern California. If your Isuzu trucks needs its windshield or windows replaced we can travel to your home, office or facility to do the job.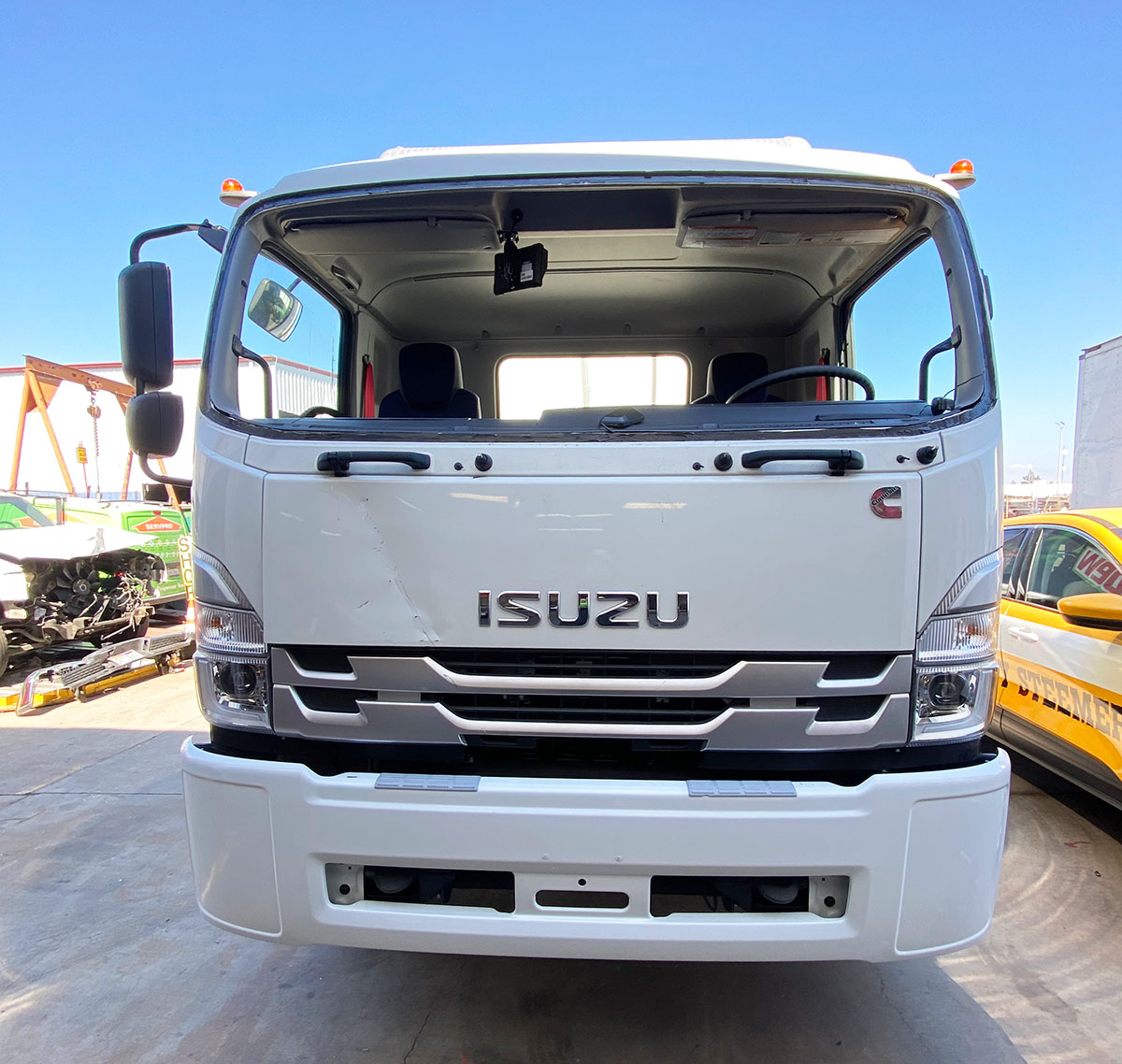 Alfa Auto Glass team mid way through Isuzu truck windshield replacement
Isuzu Trucks Models We Service
| | | |
| --- | --- | --- |
| FTR – Class 6 | NPR-HD Class 4 – Standard Cab | NQR Class 5 – Standard Cab |
| FVR – Class 7 | NPR-HD Class 4 – Crew Cab | NQR Class 5 – Crew Cab |
| NPR Class 3 – Standard Cab | NPR Dump Truck | NRR |
| NPR Class 3 – Crew Cab | NPR Stake Bed | NRR EV |
We can replace the windshield on any variation or style of Isuzu trucks:
Dump Trucks, Chipper Trucks, Refrigerated Trucks, Boom Trucks, Box, Flatbed, Chassis, Moving Vans and Cabover.
If you have a non-commercial Isuzu SUV, truck or car, then please visit this page.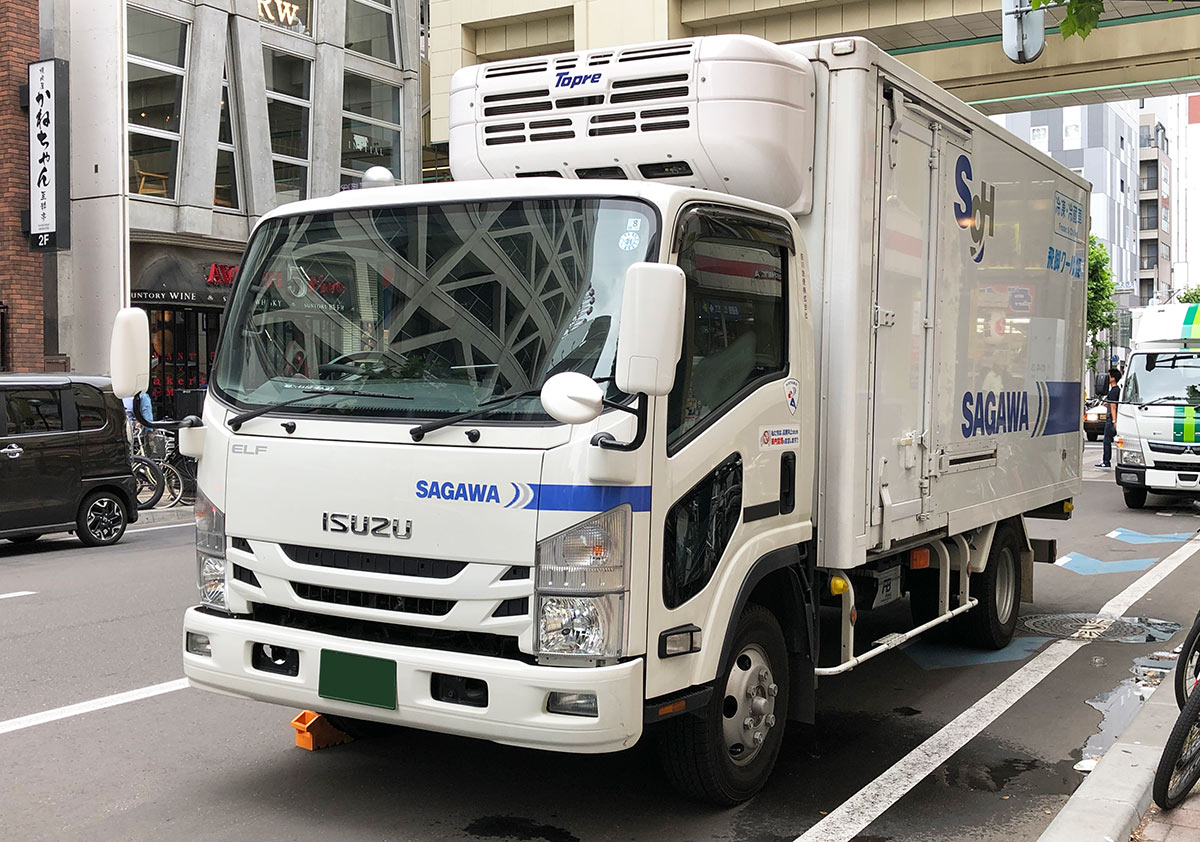 Isuzu Elf Refrigerated Truck (Source)
Other Glass & Window Related Services
We do more than just replace windshields! We can replace windows and more:
Cab windows
Driver side window
Passenger side window
Rear window
Side mirrors
Window regulators (the mechanism that allows windows to go up and down)
Insurance
We do take payment from commercial and business insurance policies that cover glass repair. Not all policies cover it, so be sure to call your agent or check your policy for details.
How Long Does Windshield Replacement Take?
After we arrive, it usually takes about 1 to 2 hours to perform the job. To help us speed up the process, please situate the truck in an area where we can work. We may be using ladders and we'll need some breathing room 🙂 .
Reaching Out To Isuzu Commercial Truck of America
If you have questions about Isuzu trucks, the nice thing is they are located in Anaheim and are quite approachable. The phone number to Isuzu Commercial Truck of America is (714) 935-9300.