Isuzu Windshield Replacement
Plenty of people still drive Isuzu's in SoCal, most notably for their off road toughness. If that's you, maybe your buddy blasted out a few rocks that have broken your windshield. Don't fret! Alfa Auto Glass can come to you to perform your Isuzu windshield replacement.
Please call (714) 323-2672 to schedule an appointment. We are located in Southern California.
Isuzu Windshield Replacement: Models We Service
Amigo
Faster
I-Mark
Impulse
Rodeo
Trooper
Isuzu has left the consumer passenger vehicle market in the U.S. for the most part – However, if you have a rare Isuzu car or truck (that's not listed above) and needs windshield or glass replacement, give us a call with your VIN number handy and we can find out if we can source the glass for your vehicle.
It turns out Isuzu partnered with many other auto makers to produce vehicles. Some of these partnerships included GM and Honda. Sometimes there's confusion as to what manufacturer to reference, but in the end it's the same windshield and/or window part we're dealing with.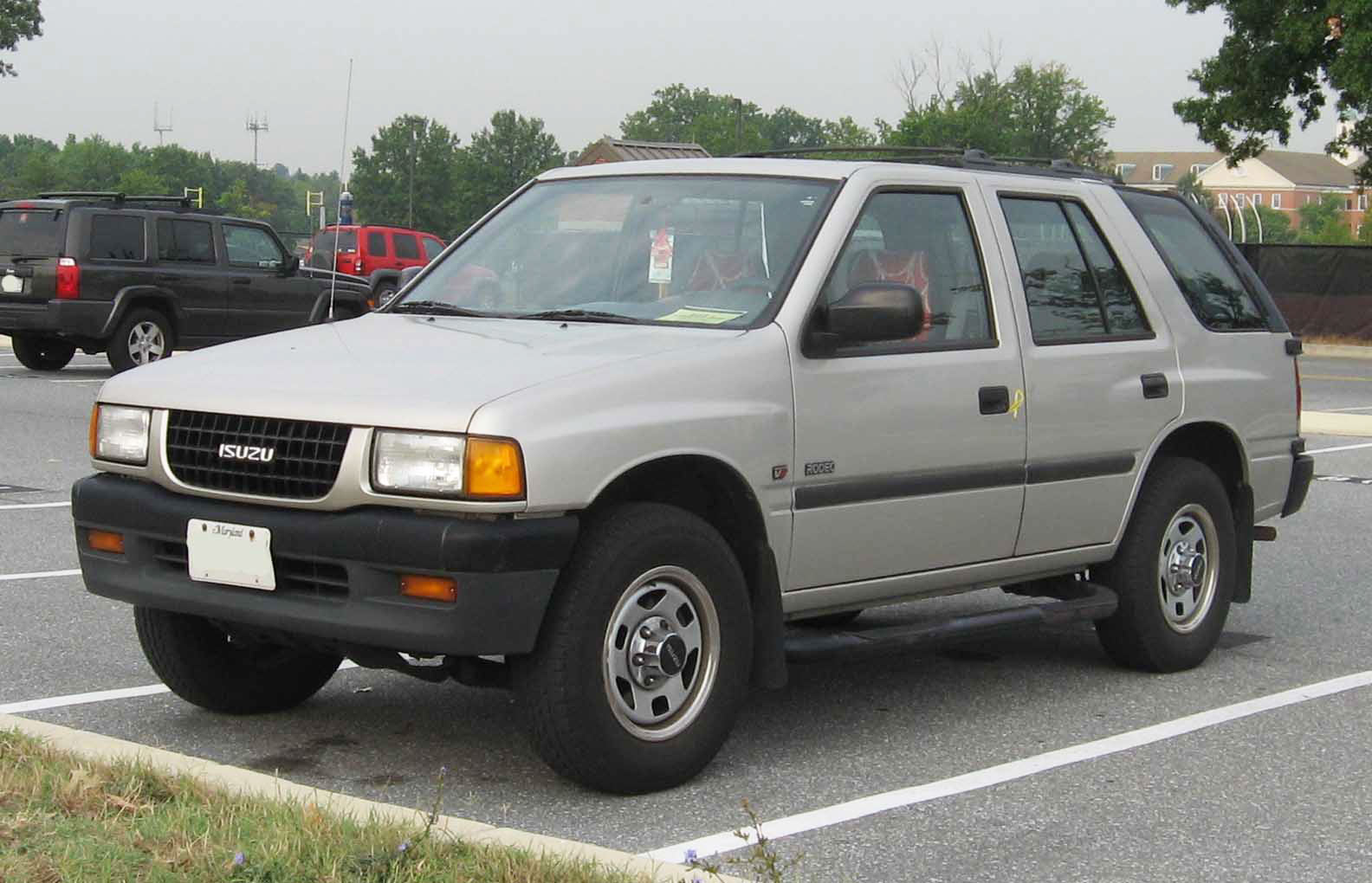 Isuzu Rodeo SUV (Source)
Other Glass & Window Services
Pictured Above: Location of Vent Glass on an Isuzu Pick Up Truck (Source)
Vent glass (the tiny window next to the windshield)
Quarter glass (the side window at the very back of a Rodeo or Trooper
Passenger and driver side windows
Side mirrors
Taking Insurance As Payment
We can work with your insurance company to cover the cost of the repair. Call your insurance agent or check your policy to see if the repair is covered. You may have to pay a deductible.
Isuzu Commercial Truck Windshield Replacement
Isuzu CXZ 24T Commercial Truck (Source)
We also replace Isuzu utility and mid-size commercial trucks (medium duty). See our commercial truck windshield replacement page here.
Additional Resources