Travco Motorhome Windshield Replacement
If you have a Travco motorhome and you need your windshield or a window replaced, then please call (714) 323-2672 to schedule an appointment. We only service Southern California.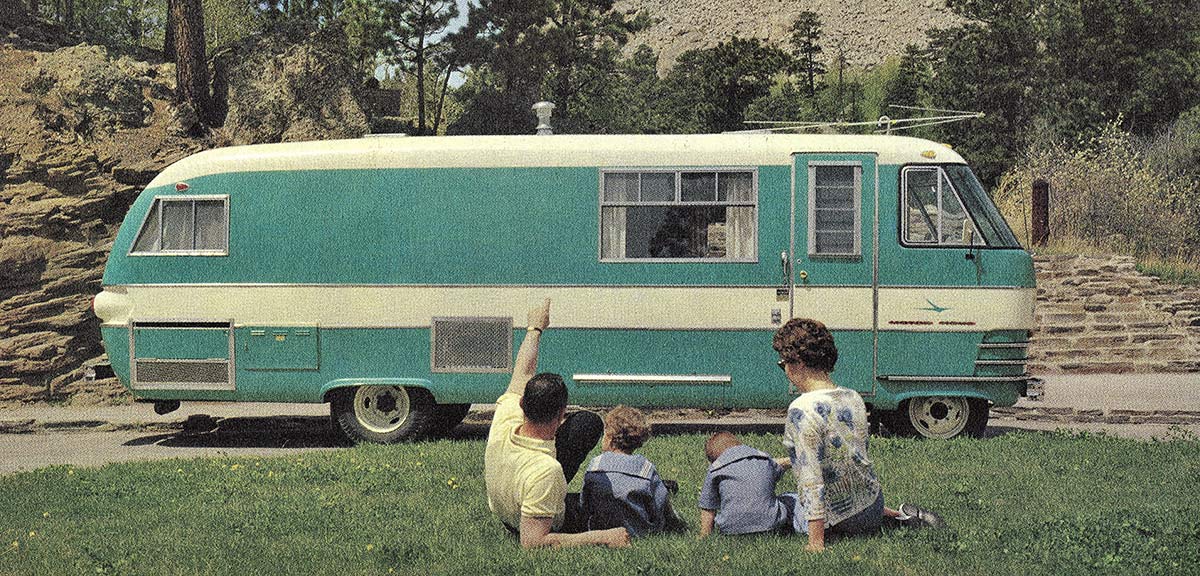 1960s Travco – Side Windows Shown
Models We've Serviced
As time goes on, Travco's are getting older and parts are harder to come by. Please call us and let us know the model you have and we can see if we can get the parts.
| | | |
| --- | --- | --- |
| 210 | 320 | L'Esprit |
| 220 | 350 | Sightseer |
| 270 | Custom 2000 | Starcruiser |
| 290 | Family Wagon | |
A Little Travco History
One of the original RV / motorhome manufacturers, Travco RVs were produced up until the 1980s. They were built on Dodge chassis and used Chrysler engines (yep, all Mopar). During their heyday, they were as popular as Winnebagos and help spur the motorhome revolution. Travco's are still pretty popular among motorhome enthusiasts and we do get calls for window and windshield replacement from time to time.
Note: It's common to refer to Travco's as Dodge Motorhomes and vice versa. We replace glass parts for both :).
What We Replace
Our specialty is in RV window and windshield replacement. We can also replace RV and motorhome window frames. Some of the common repairs we do are:
Driver Side Window
Passenger Side Window
Rear Windows
Side Windows
Window Frames
Windshields
Alfa Auto Glass Comes To You RV
We offer a mobile service where we come to your RV and perform window and windshield replacements at your home or office. Just call (714) 323-2672 to schedule an appointment.
Does Your Travco Need To Be Operational?
Not at all. As we mentioned above, we provide a mobile service where our technicians will drive to your Travco (so long as it's in Southern California).
Similar Motorhomes We Service
Additional Resources