Volvo Semi Truck Windshield & Window Repair / Replacement
We can replace your Volvo semi truck windshield wherever you are in Southern California. Call (714) 323-2672 to schedule an appointment. We will drive to you.
WE SERVICE SOUTHERN CALIFORNIA ONLY.
Volvo trucks were originally introduced to the European shipping market decades ago and took a few decades to enter the U.S. market. Volvo's high quality trucks made them obvious workhorses for the U.S. logistics companies.
And we're thrilled about that! Volvo is known for quality which means windshield installation is straightforward, with their tight fitting tolerances and precision engineering – it's always a pleasure to see the final product in place!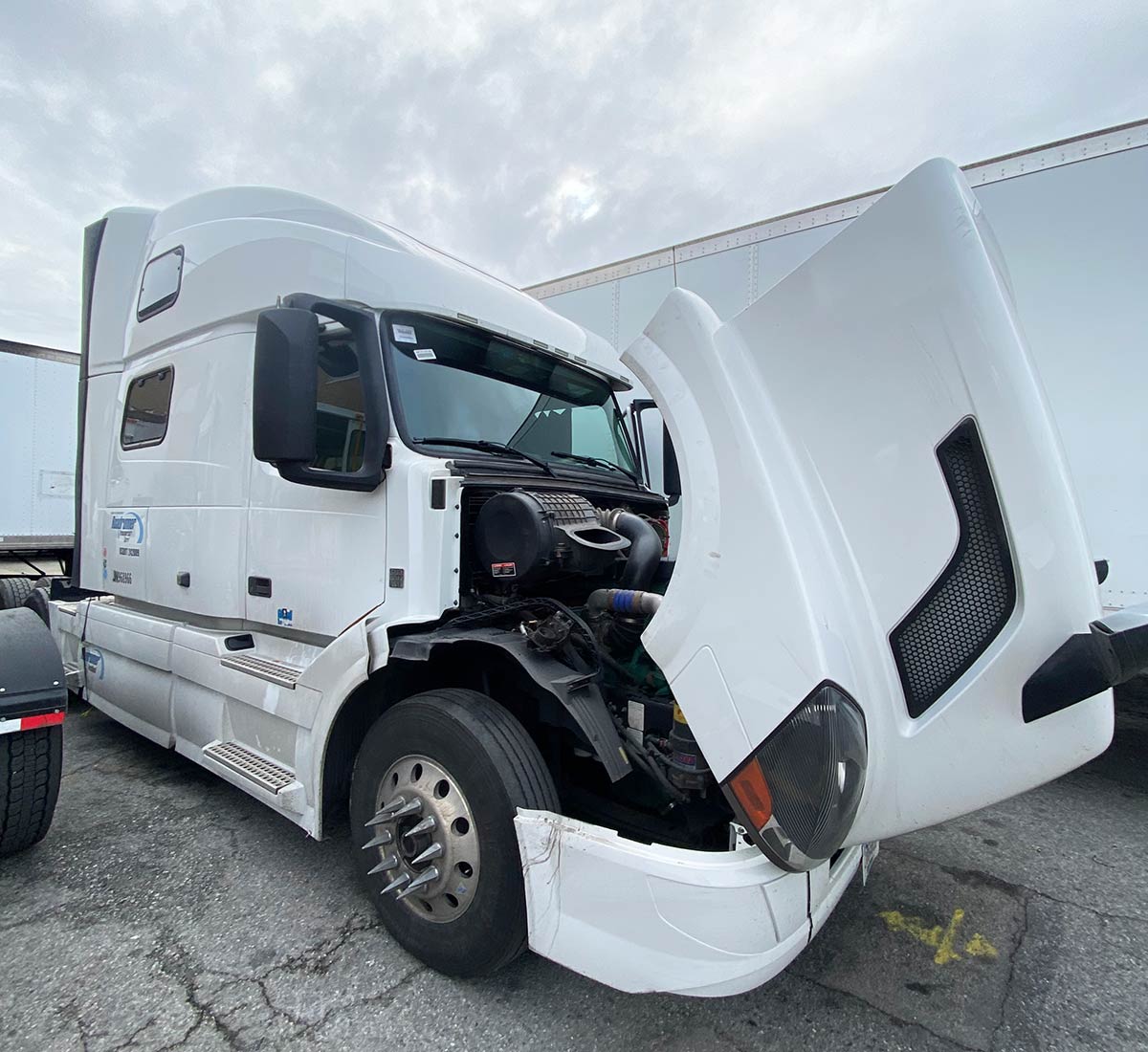 A 2018 Volvo VNS Semi-Truck getting a new windshield.
Another crack?!
The unfortunate physics of a massive semi traveling down the highway at 60 mph means that your average flying rock or hail stone is going to hit the windshield with more force than a regular car. This means windshield cracks are bit more prevalent on big rigs.
Combined with the thousands of miles a big rig continually clocks, the frequency of windshield chips and cracks can start to creep up. But don't fret! Alfa Auto Glass will take care of your windshield right away and we'll suggest some improvements you can make to your rig to avoid future cracks.
Newer Volvo Models We Service
| | | |
| --- | --- | --- |
| VAH | VNL | VNR 400 |
| VAH 300 | VNL 300 | VNR 640 |
| VAH 400 | VNL 400 | VNR 660 |
| VAH 600 | VNL 740 | VNR Electric |
| VHD 300 AB | VNL 760 | VNX |
| VHD 300 AF | VNL 860 | VNX 300 |
| VHD 400 AB | VNR | VNX 400 |
| VHD 400 AF | VNR 300 | VNX 740 |
Older Models We Service
Paying With Insurance
We regularly work with insurance companies to get the cost of replacement taken care of. We'll also reduce all the back and forth communication between you and your insurance company to make the process as easy as possible.
How Long Does Replacement Take?
Once we arrive at your truck, it typically takes us 2 hours to completely replace your windshield. If you'd like to schedule your replacement early in the morning, just let us know when you call. You can call (714) 323-2672 to schedule an appointment.
Long Beach & Port of LA Servicing
If you are heading to or traveling out of the port area we can meet you at your preferred location. Our headquarters is nearby and we can usually get to the port area quickly.
If you're heading back into the Los Angeles area, feel free to call ahead to schedule an installation time.
Door Window Glass and Cab Glass
We can also replace most glass and windows on your Volvo semi truck. This includes:
Driver side door window
Passenger side door window
Rear window / cab window
Cab side windows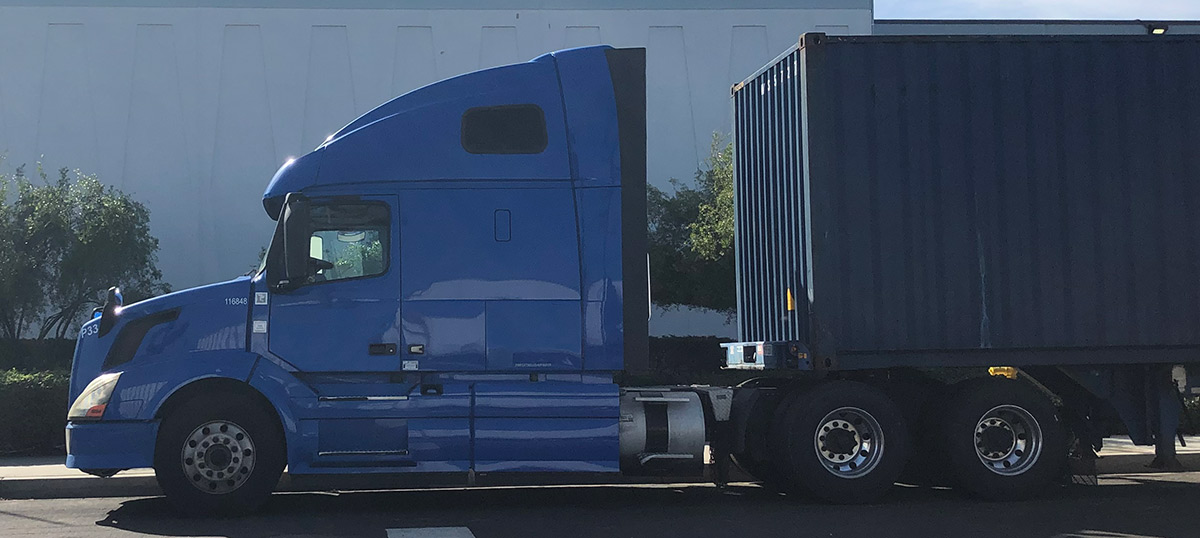 Shown Above: Driver-Side Window and Cab / Bunk Window
Additional Resources