Automotive Rear Back Glass Repair
Sometimes called "back window" or even "rear windshield" – we can replace this vehicle glass on most cars, RVs, semis, trucks, and vans. Note: we only service Southern California. Please call (714) 323-2672 to schedule an appointment.
Automotive Rear Glass Repair
When you are needing an automotive rear glass replacement, be sure to look and see if there is a radio antenna or rear defroster lines embedded in the glass. We want to make sure we arrive with the proper parts to perform the change out.
If your rear glass needs repairing due to a chip or crack we definitely have you covered. Please be aware that some cracks may be too large for us to repair. Please refer to our auto glass crack repair page for more info. It is very important not to have chips or cracks across the rear glass so you can see behind you. Give one of our staff a call for pricing and remember – our certified mobile crew comes to you so there is little or no downtime without your car!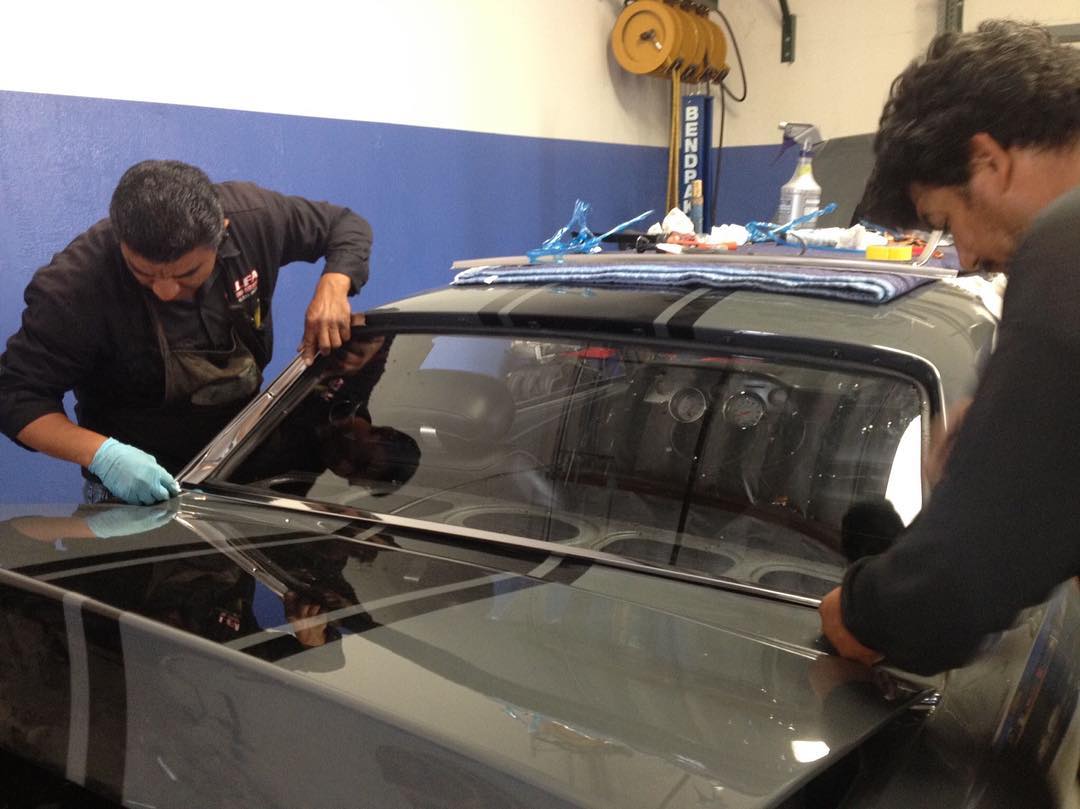 Alfa Auto Glass technicians replacing the rear window on a classic American muscle car.
Using Your Insurance To Pay For Rear Window Repairs
We can take payments from your insurance company. It's possible you will need to pay a deductible. When you call to make an appointment, just let us know if you plan on using your insurance.
We Provide A Mobile Service
We will travel to your home or office to do the back window repair or replacement. You can also visit our location in Tustin, CA. If we travel to your home, please be aware that we will be using tools and will need some room to work. Please keep children and pets away from our workspace.
We Service Southern California
Our service radius is mainly Los Angeles County, Orange County and parts of Riverside and San Bernardino County – The greater LA Metropolitan Area.