Dodge Windshield & Window Repair / Replacement
We Replace and Repair Windshields For All Dodge Models
Alfa Auto Glass has been servicing all of Southern California since 1988. Our service is 100% mobile, which means we come to you. We service all car makes and models.
Call (714) 323-2672 for a free quote today.
Dodge Car Models We Service
We can repair or replace the windshields of any of the following Dodge car models:
600
Aries
Avenger
Caliber
Caravan
Challenger
Challenger SXT
Challenger GT
Challenger R/T
Challenger R/T Scat Pack
Challenger R/T Scat Pack Widebody
Challenger SRT Hellcat
Challenger SRT Hellcat Widebody
Charger
Charger SXT RWD
Charger GT RWD
Charger R/T
Charger Scat Pack
Charger Scat Pack Widebody
Charger SRT Hellcat Widebody
Charger SRT Hellcat Redeye Widebody
Conquest
Colt
D Series Trucks
Dakota
Dart
Daytona
Diplomat
Durango
Durango SRT
Dynasty
Grand Caravan
Intrepid
Journey
Lancer
Magnum
Monaco
Neon
Nitro
Omni
Power Wagon
Raider
Ram
Ram 1500
Ram 1500 TRX
Ram 2500
Ram 3500
Ram Chassis Cab
Ram Promaster
Ram Promaster City
Ramcharger
Ram Van
Shadow
Spirit
Sprinter
Stealth
Stratus
Viper
Vintage Dodge Car Windshield Replacement
If your Dodge car was manufactured before 1980 we can still repair or replace the windshield. It may take an extra business day to source the correct windshield for your Dodge model (especially if the car is more of an antique than "vintage"). However, since we're based in Southern California, sourcing any windshield isn't difficult. Call us at (714) 323-2672 and we'll give you a free quote.
Pickup Trucks, Vans and SUVs
We also repair and replace windshields for Dodge pickup trucks, vans and sports utility vehicles (SUVs). Below are a list of models we can service:
Caravan / Grand Caravan
Durango
Journey
B Series, Ram Van / Wagon
D Series
D50
Dakota
Nitro
Power Ram
Power Wagon
Ram
Ramcharger
Ram Rumble Bee
Sprinter
Windshields With Rain Sensors and Collision Detection Instrumentation
Newer cars are coming equipped with rain sensors, collision detection, and other electronic features that either mount on the windshield or interact with it. It's helpful to let us know if your car has these features because we need to be able to source all the parts required to do a complete windshield replacement. Regardless, we'll ask you if your vehicle has any of these features when you call in for a free quote.
How Much Does It Cost To Replace A Dodge Car, Van or Truck Windshield?
The typical range to replace a windshield on a Dodge ranges from $300 to $400. It obviously depends on the year and model of your vehicle. Call (714) 323-2672 for a free quote.
How Long Does It Take To Replace A Dodge Car, Van or Truck Windshield?
It generally takes about one hour to replace a windshield on a Dodge vehicle. This doesn't include the time it takes us to drive to your location. We can drive to your work, home or place of business and do the replacement without having to bother you too much.
Do you replace windshields on vintage Dodge vehicles and muscle cars?
1969 Dodge Charger windshield replacement done in our customer's garage
Yes, we do! We can source windshields for most older / vintage Dodge vehicles. We have special equipment and processes to make sure your car doesn't get scratched or damaged during the installation process. Seeing one of these beauties getting scratched hurts us too and we won't let that happen!
Do you replace Dodge rear windows
Yes we do! We can replace any auto glass for most Dodge models. Here's a job we did on a Charger – ain't she a beauty!?!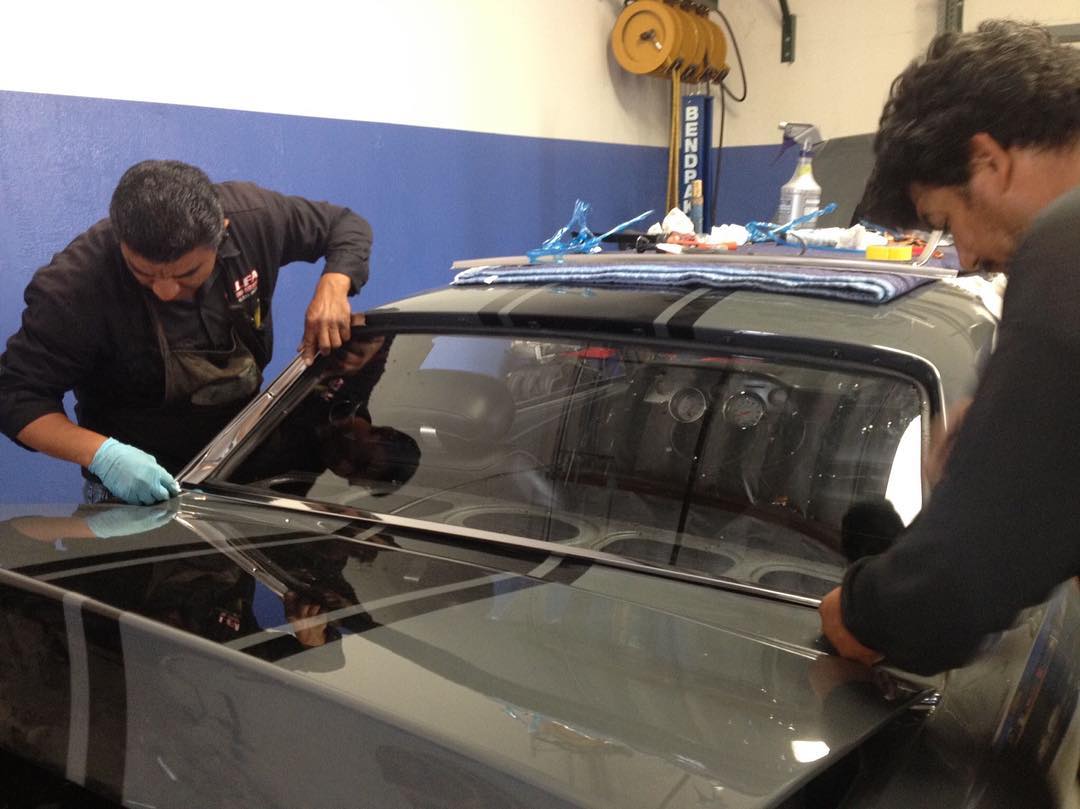 Other Glass & Window Repair Services
At Alfa Auto Glass we also replace quarter class (a.k.a cab glass in some cases – say a truck), vent glass, side windows, side mirrors and window regulators (the mechanism that allows you to roll your windows up and down).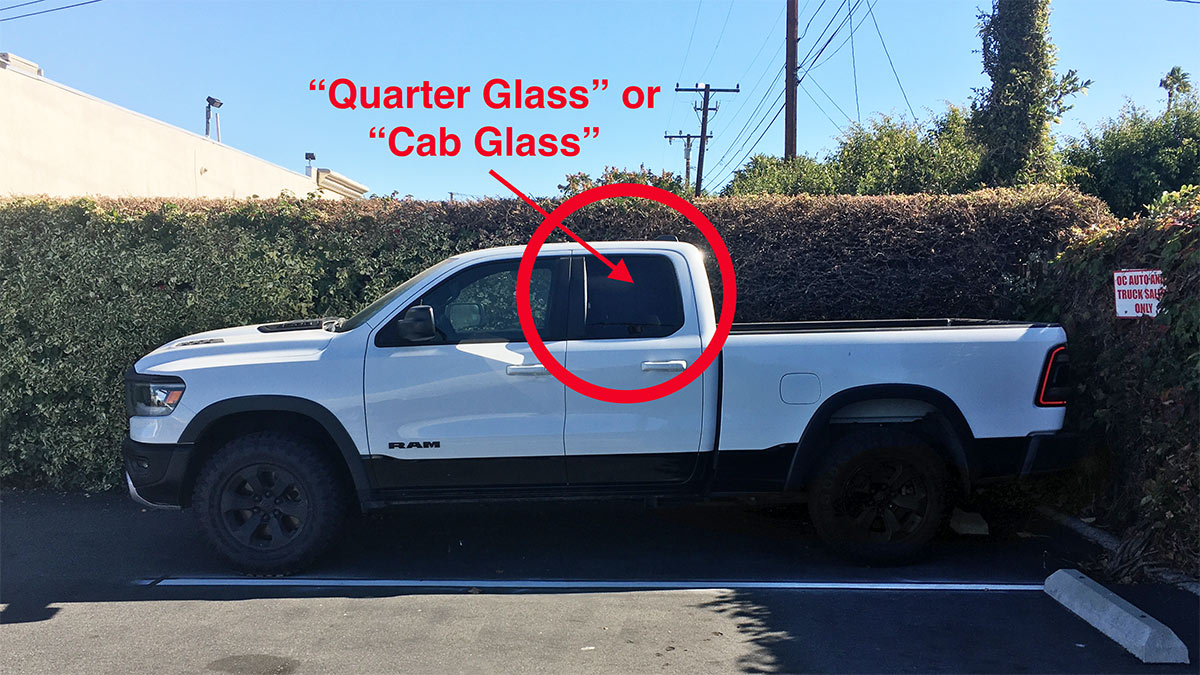 Above is a photo showing the location of the Quarter Glass on a Dodge Ram truck.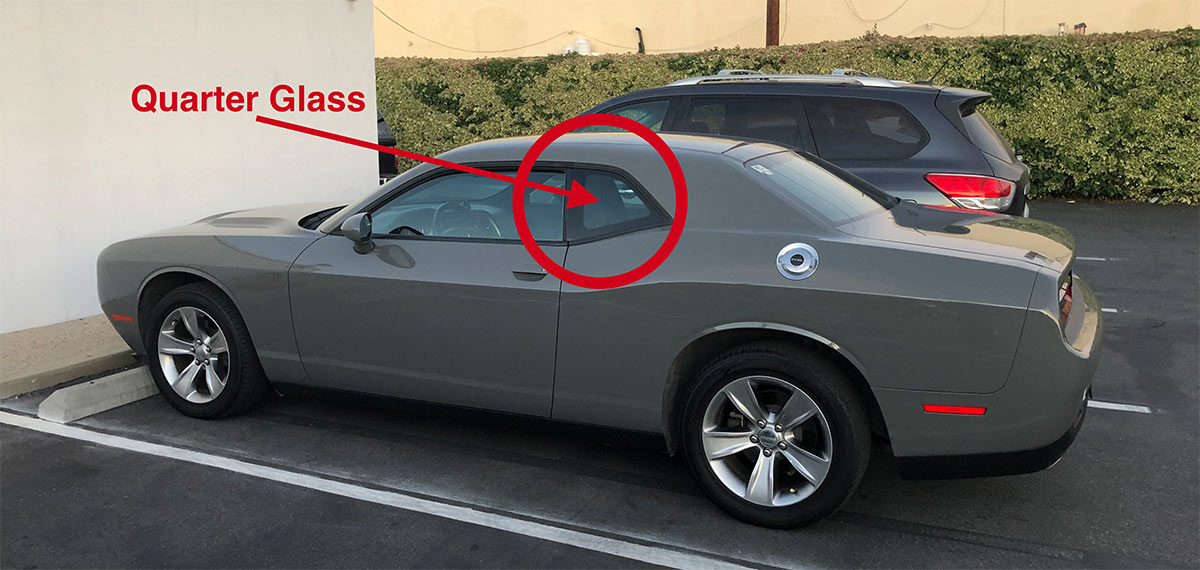 Location of Quarter Glass on a Dodge Challenger (sometimes confused with vent glass)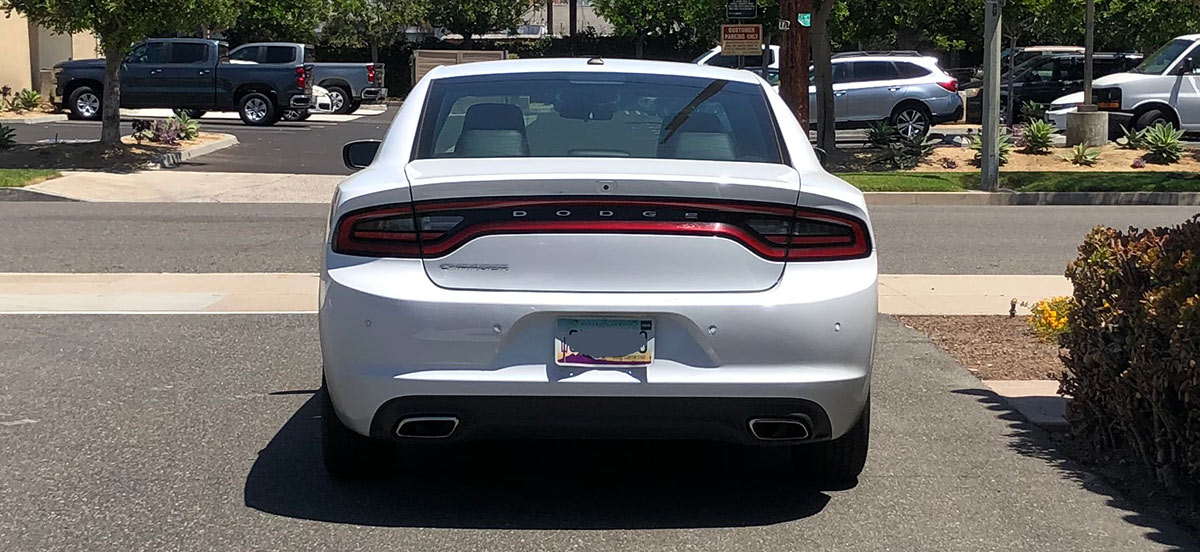 Dodge Charger Rear Window
Additional Resources