Mitsubishi Fuso Windshield Replacement
At Alfa Auto Glass we can perform Mitsubishi Fuso Windshield Replacement. We can travel to where your truck is at or you can come to our facility. Please call (714) 323-2672 to schedule an appointment. We service Southern California.
Models We Service
We can replace the windshield, glass or side mirrors on any Mitsubishi Fuso Light Duty, Medium Duty or Heavy Duty truck. Here are some of the common models we encounter:
| | | |
| --- | --- | --- |
| Canter | FJ | Rosa |
| eCanter | FO | Super Great |
| FA/FI | FZ | TV |
| Fighter | New eCanter (electric) | |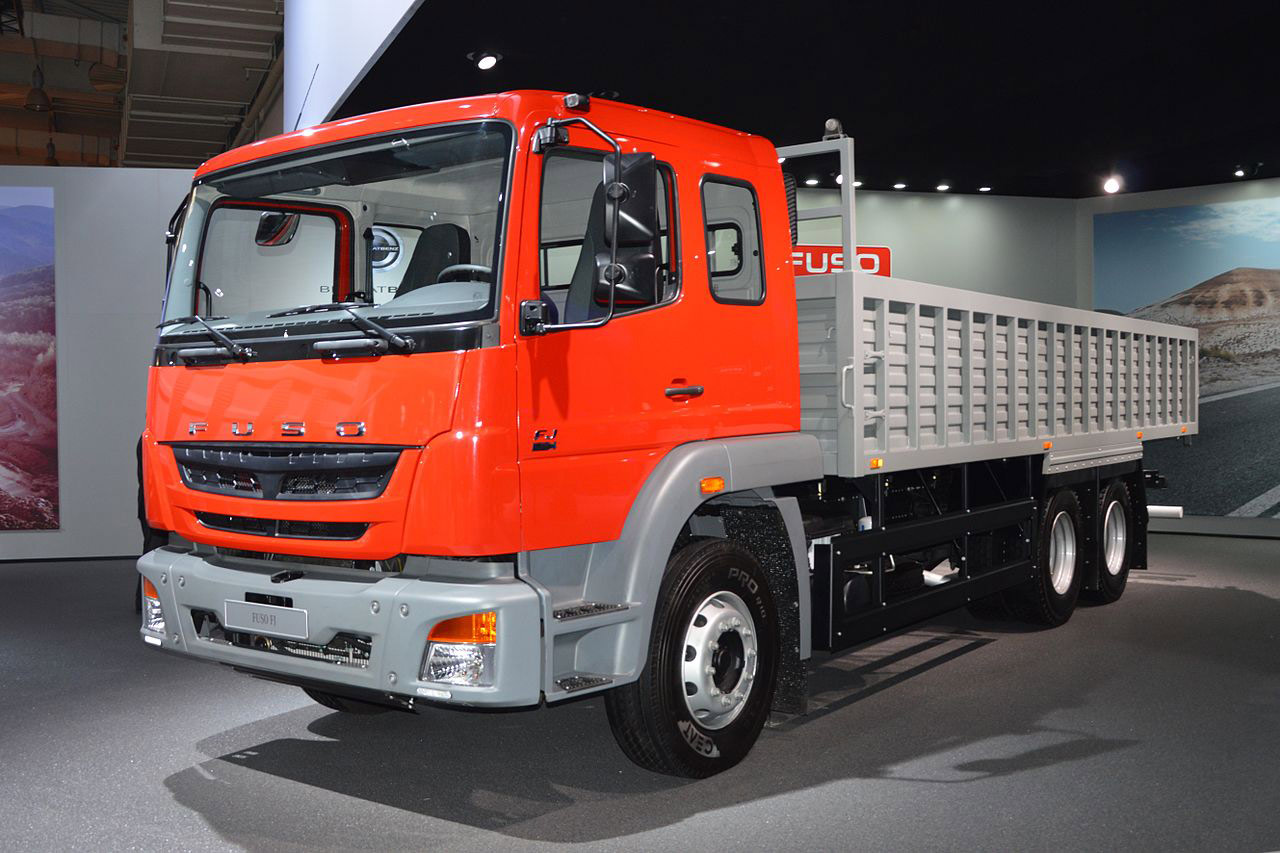 A Mitsubishi Fuso FJ (Source)
Other Fuso Glass & Window Services We Offer
We do more than windshields! We can also replace / repair:
Side Mirrors
Window Regulators
Passenger and Driver-Side Windows
Window Motors
Cab windows
Using Business Insurance To Pay For Glass & Windshield Repairs
At Alfa Auto Glass we will work with your insurance company to take care of glass, window and windshield repair payments. Like all vehicle insurance, you'll likely have to pay a deductible if glass repairs are covered by your policy. Check your insurance policy terms or contact your agent for details.
Tips To Protecting Your Fuso Windshield
Being workhorses, Fuso's tend to get beaten up by day-to-day activities. Here are a few tips to make sure you don't prematurely break any glass:
Watch Where You Park – In warehouse, factory and industrial settings, a lot of normal activity can scratch or break windows and windshields. It could be a fork lift driver not being too careful, or a piece of iron bar being moved in the vicinity. Your best bet is to park away from the action.
Don't Drive Behind Gravel Trucks and Cement Mixers – As a courtesy to passenger car drivers, it's a good idea to drive in the slow lanes. But that also means you'll be trailing behind gravel hauling trucks and cement mixers. Keep an eye on those guys because they're always spewing out rocks, pebbles and gravel which can start a windshield rock chip.
Don't Park Under Pine Trees – This is something many people never think about. Certain pine trees can drop very dense cones from a dangerous height. These cones can crack your windshield.
Additional Resources