Monaco RV Windshield & Window Repair / Replacement
We Replace and Repair Windshields For All Monaco RV Models
Alfa Auto Glass has been servicing all of Southern California since 1988. Our service is 100% mobile, which means we come to you. We service all RV makes and models.
Call (714) 323-2672 for a free quote today. NOTE: WE SERVICE SOUTHERN CALIFORNIA ONLY.
Monaco RV Models We Service
We can repair or replace the windshields of any of the following Monaco models:
| | | |
| --- | --- | --- |
| Camelot | Dynasty | Monarch |
| Cayman | Executive | Signature |
| Covina | Knight | Trek |
| Diplomat | LaPalma | Windsor |
Monaco Since 1968
Monaco started in 1968 which the aspirations of offering consumers an RV that would make their dreams come true. Since then they have been committed to excellence. With this in mind we strive to protect your dream RV and will do our best to bring its windshields back to new condition.
How Quickly Replace A Windshield On A Monaco RV?
We work fast and efficiently to get your RV back on the road in under 2 hours.
I Have An Old Monaco. Can You Replace The Windshield On It?
It shouldn't be a problem at Alfa. We regularly replace windshields on all Monaco models. We can work on all models from the early 90's up to the newest models. Don't bring your loved RV to just any place. We know how to do our work while keeping the condition of your RV pristine.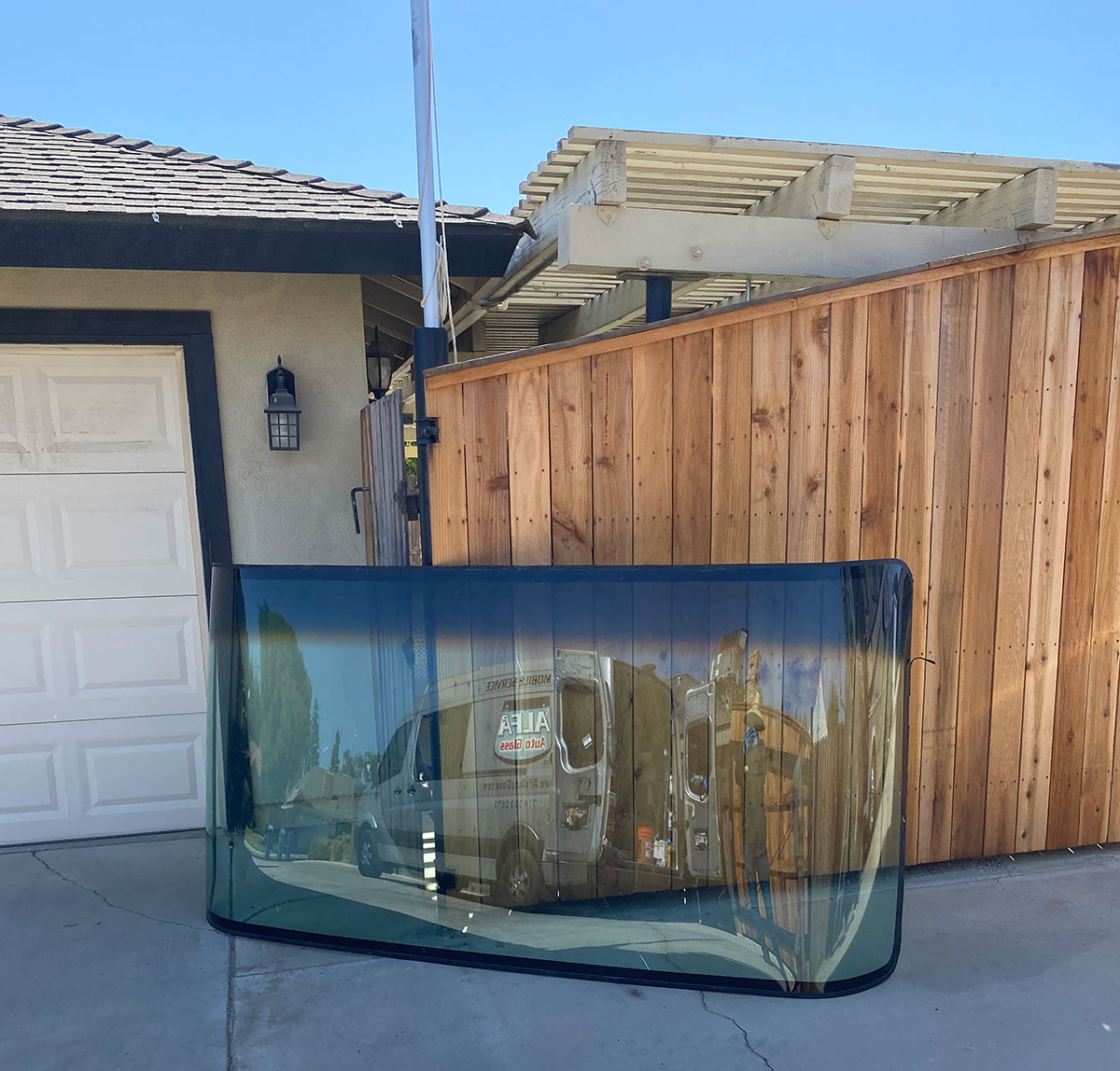 2006 Monaco Diplomat windshield glass waiting for installation..
And…installed!
Do You Repair Chips And Small Cracks?
We will help you out as much as we can with deals and service. Occasionally, a windshield doesn't need to be completely replaced. We have a special process for filling cracks and rock chips that will help keep your windshield crack from growing.
Do You Take Insurance?
Yes. We will work with your insurance company to help cover the cost of the replacement. While you may pay your deductible we will get you the best deal around.
Other Windows & Glass We Can Repair
We can also repair damaged or broken back windows, side windows and cab windows, in addition to the windshields of your Monaco Motor Coach RV.
Alfa Auto Glass in Action!
Here are some snapshots and videos of our team installing new windshields on Monaco RVs:
2006 Monaco Monarch Windshield Replacement
2003 Monaco Signature back in business!
A Monaco Diplomat getting a new windshield
Before and After: 2007 Monaco Knight getting a new windshield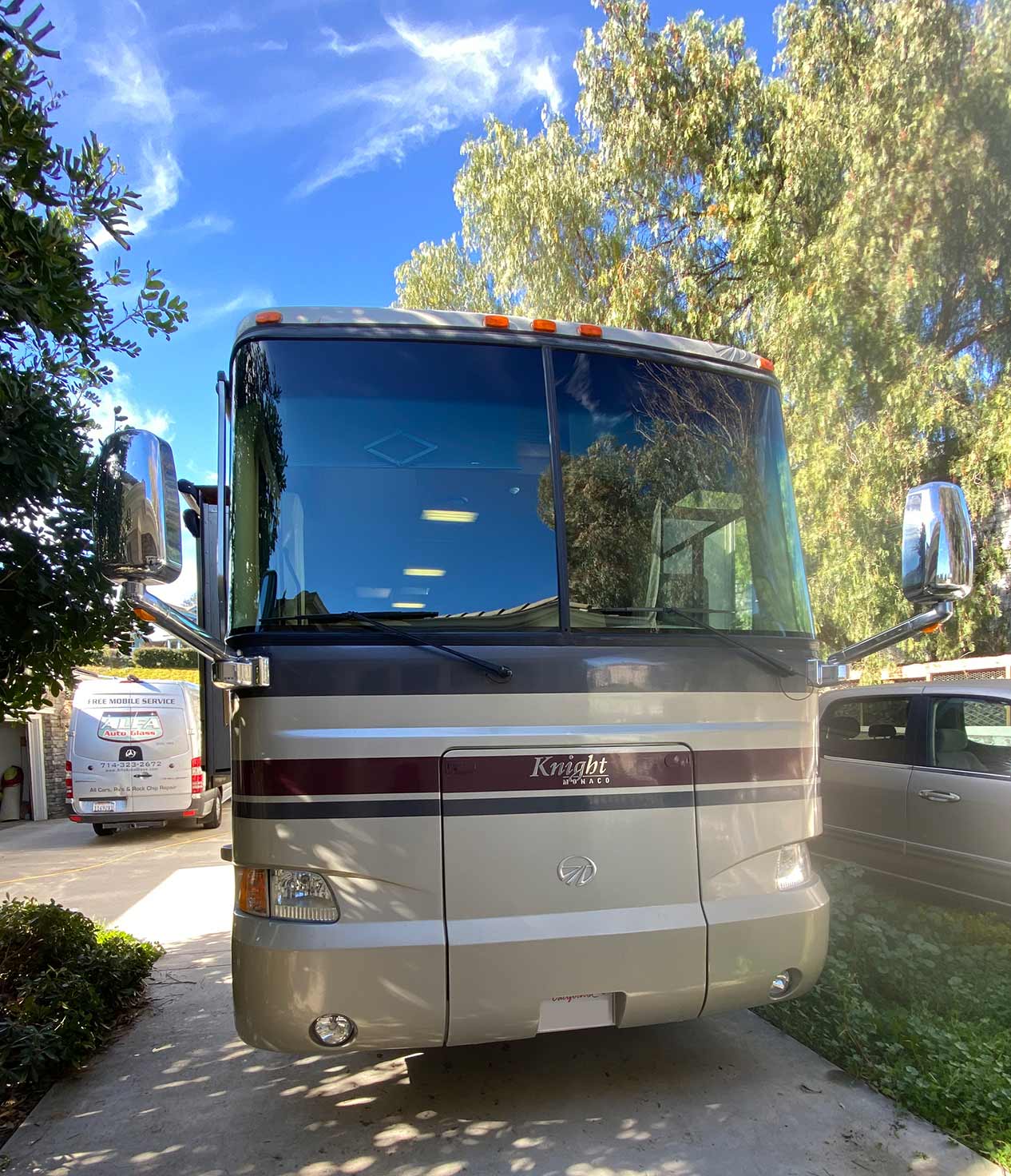 2005 Monaco Knight with two new windshields!
Additional Resources